Complete Electronics Self Teaching Guide
Electronics Projects & Circuits
Electronics Projects For Dummies:
Visit our other Website
Project 2-1: The Diode
This is the support page for Project 2-1 from Complete Electronics Self-Teaching Guide with Projects
.
Parts list
The following list provides links to suppliers that sell components needed for this project. These links are intended to make finding the parts a little easier for those of you new to electronics. However most parts needed to build these projects can be obtained from various suppliers, you should chose the supplier best for you.
One multimeter set to measure current (mA)
One multimeter set to measure DC voltage
One 1N4001 diode
One 1 MΩ potentiometer (Chose between potentiometers with lugs that you need to solder wires to, or potentiometers with pins that can be inserted directly into the breadboard.)
One breadboard
One terminal block
One battery snap connector
One 9 V battery
Data sheets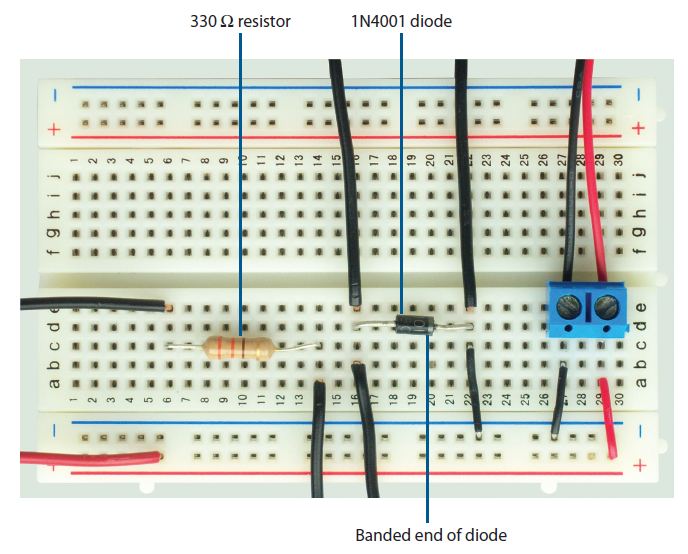 Project 2.1: Breadboarded circuit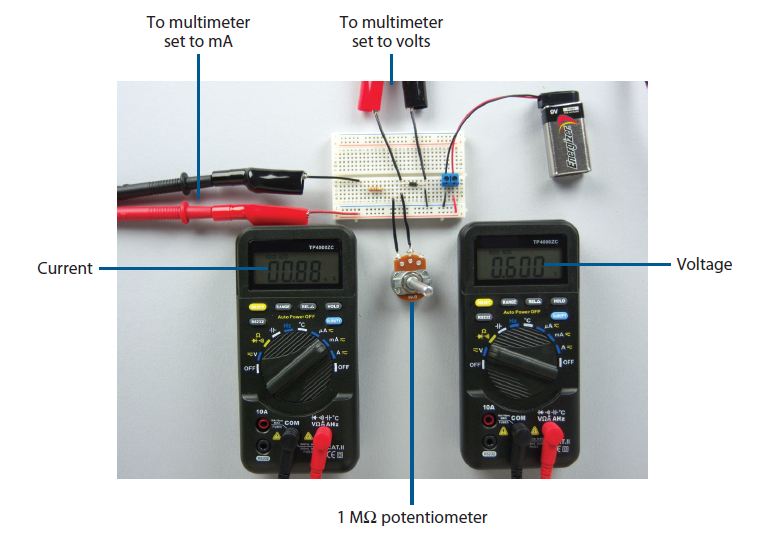 Project 2.1 Test setup